Getting Older, Letting Go, Moving Forward
When I was selling my company, I was frequently asked, "What's next?" or "What are your goals now?" I was only 55; surely I had big plans. When I was writing Exit Signs, I heard a constant question from Boomer owners young and old: "What will I do then?" or "What's the purpose I can hang on to?" As a result of these questions, I wrote a long chapter in the book on finding the path forward. And 13 years post-exit, I'm still exploring and experimenting, and in love with my life.
So I was interested to watch an interview with John Tarnoff on CBS This Morning discussing how to reinvent your career after 50. The segment shared some fascinating statistics.
66 percent of Boomers plan to work past the age of 65.
7 percent of today's workforce is over 55 – and this is expected to grow to 24.8 percent by 2024.
25 percent of people who reach the age of 65 will live to be 90.
Those are a lot of years ahead for a growing number of people.
Smart business owners use their imaginations to define what's next, and the options they imagine aren't a function of the size of their payout, of economic or family circumstances, or their age upon exit. In a 2012 study by Age Wave and Harris Interactive, 60 percent say they view retirement to be "a new, exciting chapter in life" compared to 52 percent in previous years. Seventy percent see working in retirement "as a way to contribute, remain stimulated and pay the bills." Only 14 percent see retirement as a time to "take a well-deserved rest."
The CBS interview described the path forward after a job ends (fired or retired). It reinforced my research and my thoughts on what follows an exit from a lifetime of business ownership.
I see three ways to think about those years, to let go, and move forward. Perform a financial reality check; recognize your achievements; and as Tarnoff called it, "Take a deep dive into your heart."
Perform a Financial Reality Check
The No. 1 retirement worry for people 50 or over is a fear that they will not have enough money to quit work and live the life they envision. Rather than live in worry and fear, take a small forward step. Do a financial reality check — with a financial advisor to keep you honest. Ask yourself:
What is your vision of your lifestyle once you complete this phase of your work life?
When do you plan to retire/sell — 10, 5, 2 years?
What will your cash flow needs be to achieve this desired lifestyle? What would a draft budget look like?
What are the assets and revenues backing up your retirement income? What are your assumptions about their growth or stability? Do you need to reposition your assets to meet your goals?
Who else must share your vision and this information (and so needs to be involved)?
Recognize Your Achievements
Defining the path forward means discovering the best of who you are, what you have found rewarding, and what you feel is unrealized. To help you in this task, answer some of the following questions to capture and recognize all you have accomplished.
What have been my shining moments, and what made them so?
What am I most proud of in my work? What is it about me that made this possible?
What has given me the greatest satisfaction in my life so far?
Cataloging accomplishments isn't bragging. It's taking a step above the fray of work to acknowledge the good you have done or are doing. In order to let go of a past way of life, we must honor and celebrate it. And then we must understand what it tells us about ourselves.
Take a Deep Dive Into Your Heart
To move forward, we need an insightful and thoughtful exploration of options. Tarnoff calls it a "deep dive into your heart."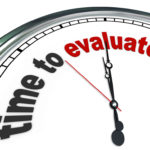 The past is powerful because it's familiar. So, for too many, the way they've always filled their days defines the next phase of life. That's why a successful 60-year-old entrepreneur thinks he should start another business — often just like the last one; or she has to go into an office each day to feel busy and useful.
Similarly your unfinished, unaddressed issues of life (aka baggage) become your unconscious guide. Choices are shaped by the beliefs you have about what is possible, what others perceive as "appropriate," and what is too risky or too hard. One of the most powerful stories I came across in my writing was told by a hospice care nurse about what she had learned working with terminal cancer patients. Her patients' No. 1 regret was, "I wish I'd had the courage to live a life true to myself, not the life others expected of me."
Here are a couple of questions to help you dig deeper.
What drives me and the good choices I make or have made?
(Drivers include but are not limited to having positive influence, being recognized, feeling important, being liked/loved, continuously learning, being creativity, having autonomy, having or providing others with security, accomplishment, and material reward.)
What internal voices have I heard all these years that seem to overly influence my choices? How would I like to rewrite what those voices tell me?
And So…
By answering these questions, and others, you can begin to see that your work is not what defines you; it's what's inside you as you work that defines what's gratifying and important. Your company is within you. This awareness allows for more possibilities for those many probable years ahead.
What have you learned about looking ahead that has worked for you?